For many years Desmet Jeepparts has a complete line of exhaust systems for jeeps and WC-vehicles. In this article all products are described,
Like all of our products special attention was given to create an exhaust to original design and specifications. The exhausts are painted in mat OD with yellow markings.
Willys MB, Ford GPW and Hotchkiss M201
For creating a correct period sound, internal design of the muffler is important. Every muffler is made to the original specifications, including the internal chicane. Something neglected on many other reproduction exhausts.
Below you see the internals of a NOS muffler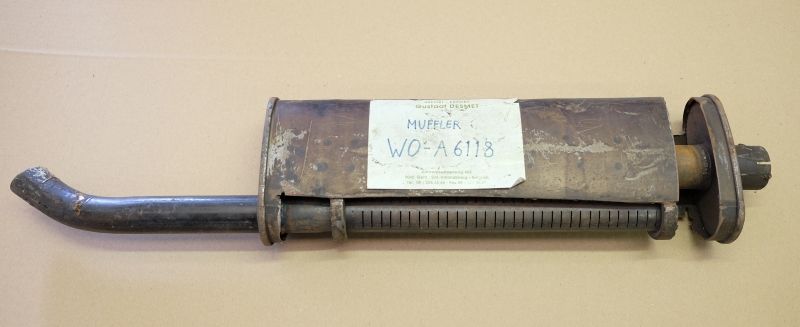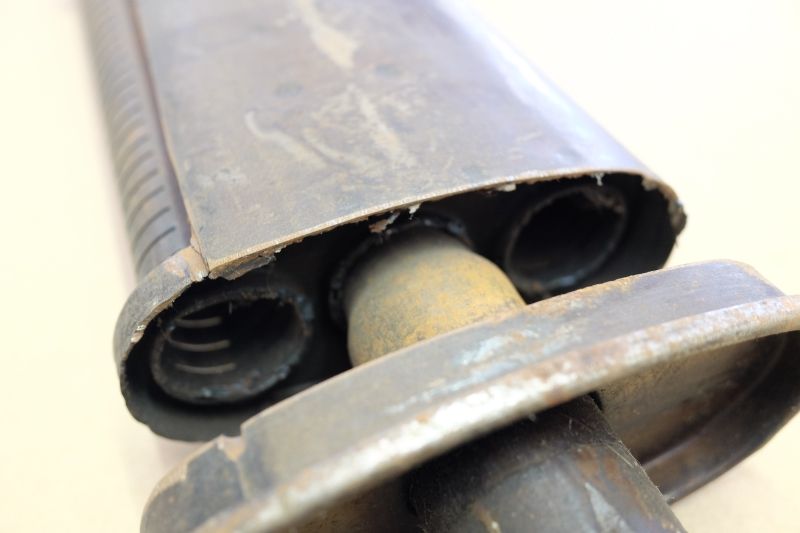 Earlier jeeps had the round muffler type for Willys MB this was up to serial number 143507, later an oval, more quiet muffler was introduced.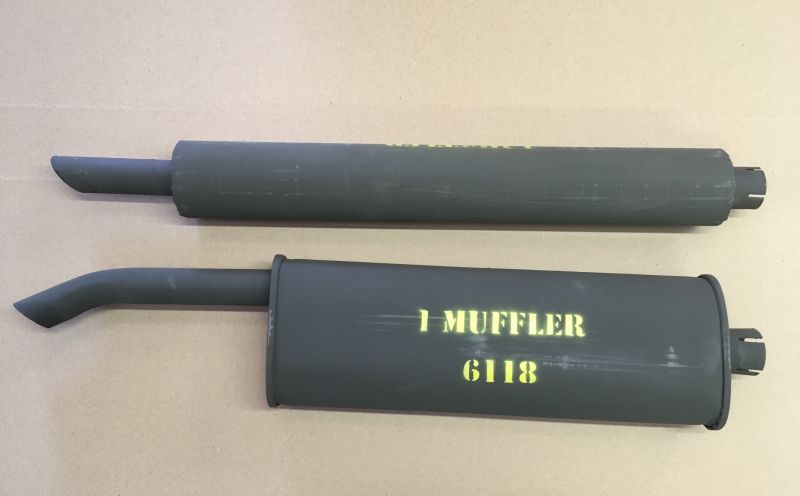 Like all pipes, the extension tube is made in the correct inch sizes and not metric, allowing for perfect fitment and interchangability with original exhaust systems.
We also offer correct exhaust clamp sets for both the oval and round type. Made to correct original specifications.
The insulator straps are made from industructible armed rubber. Competing products tend to use lesser quality latex insulator straps that sometimes even tear appart during fitment.

Note: Some very very late war jeeps recieved a jeep deep mud type exhaust, this exhaust went all the way to the back.
The round clip was different in this one, but some competing exhaust clamp kits tend to use this type as the standard for an oval muffler. Bellow you see a picture of the difference.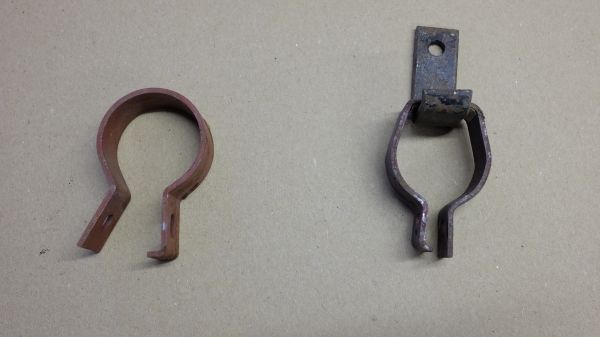 (Left NOS std type, NOS deep mud exhaust clamp)
The CJ2, CJ3A, CJ3B and CJ5 exhaust system is interchangeable. Unlike the military style exhausts, these come painted in black.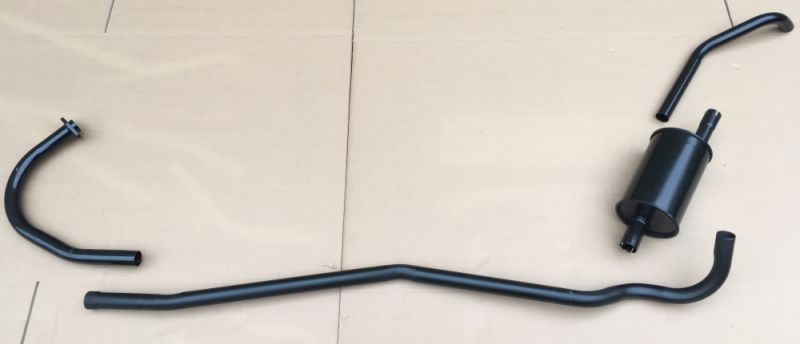 M38 and M38-A1 systems share components, but they have a different extension tube and the M38-A1 comes with a tail pipe. The end tip is a seperate part because the exhaust system on M38's allows easy attachment of a deep wading exhaust tip.
The correct triangular gaskets for the exhaust are also availble.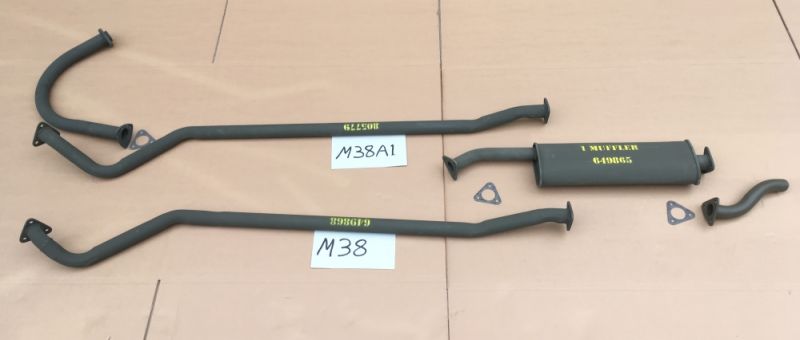 The Dodge exhausts are for short wheelbase vehicles and 6x6.